Monday, October 23, 2023 | 8:00 am - 9:00 am
AWPHD Annual All-Member Meeting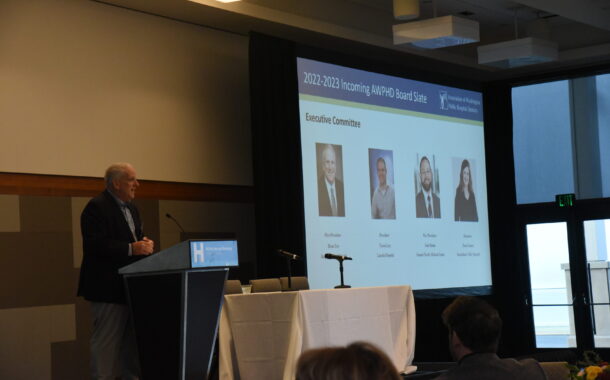 Audience: C-Suite, Commissioner or other staff of a Public Hospital District
Location: Hyatt Regency Lake Washington | 1053 Lake Washington Blvd N, Renton, WA 98056 | Lake Washington Ballroom/Virtual Option
Sunday, October 22 - Monday, October 23, 2023
WSHA Annual Meeting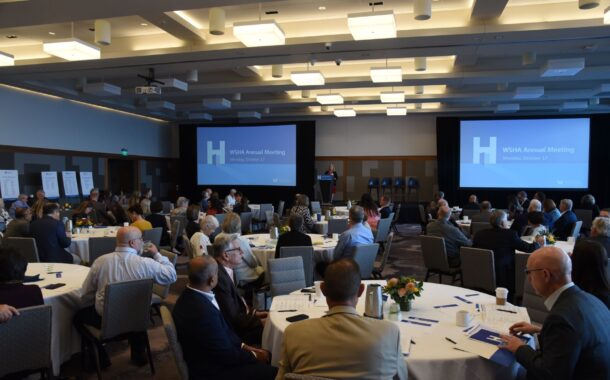 Location: Hyatt Regency Lake Washington | Renton, WA
Audience: C-Suite Leadership, Management, Safety & Quality Leaders, Trustees & Commissioners
Registration Cost: $499 per person
Room Block: WSHA has a block of rooms at the Hyatt Regency Lake Washington starting Sunday, October 22 through Tuesday, October 24. To book a room in the WSHA block, please click here. The deadline to reserve a room is September 29.
2023 WSHA Annual Meeting Agenda
*subject to change

Sunday, October 22
4:00 – 7:00 pm | Registration
4:30 – 6:00 pm | PAC Reception (invitation only)
6:00 – 8:00 pm | Welcome Dinner (open to all Annual Meeting attendees)
Monday, October 23
8:00 am | Breakfast
9:00 am | Welcome & Opening Remarks
9:15 – 10:00 am | Fireside Chat with Pete Nordstrom
10:00 – 12:15 pm | Educational Programming TBA
12:30 – 1:45 pm | Networking Lunch
12:30 – 1:45 pm | WSHA Board of Directors Meeting (private meeting of the WSHA Board of Directors)
2:00 – 2:30 pm | WSHA Business Meeting
2:30 – 3:30 pm | WSHA Legislative Preview
3:30 – 4:30 pm | Artificial Intelligence Keynote, Speaker TBA
4:30 – 5:30 pm | Closing Reception (open to all Annual Meeting attendees)